WordPress Website Managed Hosting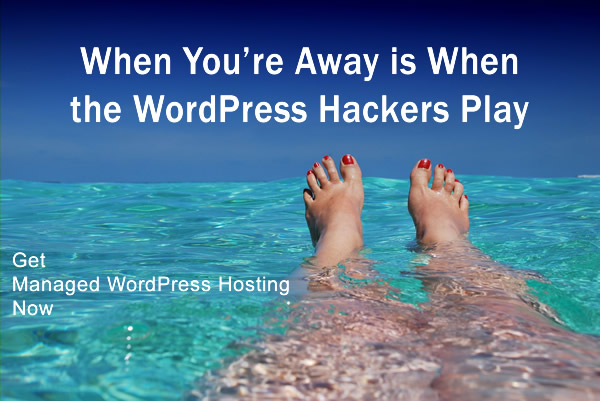 Get 30-Day Automated Backups and Auto-Updates of WordPress Core
The main way hackers can kill your WordPress website is when your WordPress core files and plugins get out-of-date. Most of the updates and upgrades provided for WordPress are due to hacker threats and insecure software versions. So, you need to be sure you are updating your plugins AND WordPress core files often.
Best Domain Place provides auto-updates of your core WordPress files. But, since there are literally millions of free and paid plugins available today, you will always be responsible for keeping them up-to-date. "Managed" hosting means you have techs on the backend working 24/7 to assure your website is being monitored, scanned, and updated with daily backups.
That way, if you ever update one of your plugins, and other components of your website are impacted negatively (like the dreaded "white screen"), you can always call support and have them restore your site from backup or use the One Click Restore yourself. It's really that easy!
Backup Restores Can Save Your Website
If your website does become infected, a 30-day backup becomes very valuable because a backed up version of your website can usually be found within that 30-day period that is not infected with malicious code. This feature alone can save you up to $2,500 of having to pay a programmer to go through every line of code on your WordPress website to remove malicious code files.
Other Benefits of Managed WordPress Hosting
WordPress has been around for a long time now. Its versions have evolved over time increasing the software's size and complexity. You need to be hosting your WordPress website(s) on a hosting server platform that is exclusively designed for hosting WordPress websites. Here are a few of the requirements Best Domain Place servers handle:
Website Hosting Speed – Google factors the loading speed of your website in its Search Engine Results Positions (SERPs). If your WordPress website is not hosted on a web server that is configured specifically for WordPress, your website will deliver slightly slower to its visitors than if it was hosted on a server designed for WordPress website hosting. This slight difference in speed is measured in a very big way by Google and your search positions are impacted.
WordPress Website Caching – WordPress is software that connects to, and draws its content from, a database. Every time a visitor lands on your website, WordPress has to call the files and pull the database content. To use a non-technical example, if you have 100 people at the same time pulling content from your database at the same time, a certain amount of strain is made on the web server to provide all of those visitors with the same content displayed by the same software files.

The solution is to produce what's called a cache. Think of it as taking a picture of the page of your website and making the picture available to everyone else who visits the page. In Managed WordPress website hosting, this caching process happens automatically. If you do not have a managed WordPress hosting setup, you have to manage your own caching manually, usually with a caching plugin.

The problem with caching plugins for WordPress is that many website hosting companies do not support certain (or any) caching plugins! Hackers know the importance of caching WordPress websites, so they are always trying to insert their malicious code through caching plugins. Doomed if you do…doomed if you don't!

The solution is to use website hosting that provides "server-based" caching, which is available through Best Domain Place's managed WordPress website hosting service.
Order Your Managed WordPress Website Hosting with Confidence
You will find three main managed WordPress website hosting options at Best Domain Place, starting as little as $7.99 per month. For that price, there is really no excuse for staying with your traditional website hosting plan, which leaves you vulnerable to hackers, slow page loads, and caching headaches. Get managed WordPress hosting for your website now!