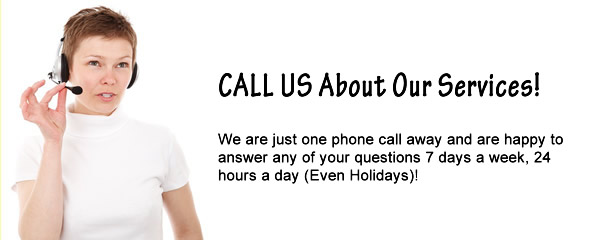 Numerous domain name registration services are available through BestDomainPlace.com:
Domain Name Search for Availability and Registration is covered in detail on our domain name registration pages >>
Domain Name Renewals – Select auto-renew or pay each year. If you go with the auto-renew, your card will just be charged automatically when the renewal date comes due. If your card expires by that date, you will get plenty of renewal notices by email asking you to update your card information.
Domain Name Transfers – Transferring domain names to or from this system is a snap when you know the process. Review this simple tutorial before transferring your domains to this system.
Private Registration – Protect your domain name by not allowing people to see your name, address, phone and email contact information like what is normally printed in a WHOIS search. This just adds one more level of security preventing professional scammers from attempting to steal your domain name.
Deluxe Registration – The Deluxe registration allows you to have business oriented information assigned to your domain name. Using this feature, your "personal" information is still hidden like in the "private registration" but your business name and phone number is displayed instead. This is a great way to promote your business while keeping your domain name ownership details private.
Protected Registration – If you buy the Protected Registration, you won't need Private or Deluxe. This level keeps your registration private, of course, but also simply locks your domain for a year so that it can't be transferred, or purchased…even if your credit card on file expires! This is the ultimate means of assuring you will always have rights to your domain name.
Domain Name Backordering – See a domain name you want but it's already registered? Sign-up to backorder it. If the current owner lets the payment lapse or cancels it, you could snatch it up immediately when it comes due.
URL Forwarding and Masking – This is one of the most popular reasons people register multiple domain names at BestDomainPlace.com. FREEE URL Forwarding! Get more details about how FREE URL Forwarding works and why you might want to use it.
Business Registration – Think of this product as more of a business listing on a directory that is associated with your domain name.
Domain Certification – If your business is one that is an industry full of skeptics, you might consider getting your domain name certified. The idea is to display on your website that you are the legal owner of the domain name and that the domain name really is tied to your business. Good credibility builder!
Premium DNS – This is something people usually don't think about UNTIL they get their website hacked. Premium DNS allows you to have full management capability for where your domain name is pointing. Of course, you have control over your domain through the backend of BestDomainPlace.com but Premium DNS adds even one more level of security that's popular among IT professionals and website hosting managers.
Website Hosting for Your Dreamweaver or Other Traditional Website – There are multiple levels of hosting available through BestDomainPlace.com. Choose which is right for you. These descriptions will help >>
WordPress Hosting – WordPress requires several hosting items of its own. Learn more about them here >>
Dedicated IP Addresses – The web server you get your website hosted on will have a number assigned to it like 123.45.456.192. All websites on that one web server will use that IP address. If you decide to get an SSL certificate, you will need your own dedicated (or static) IP address.
SSL Certificates – The SSL (Secured Socket Layer) certificate is the popular registration tool for website security. If you have an online shopping cart installed on your website, you will need an SSL certificate for sure! In addition, Google is starting to give some small amount of favoritism in its search positions for websites that include SSL for their entire website. You will see more and more websites moving to an SSL environment for this reason. SSL's are cheap and easy to manage. You can simply call support to have them install your SSL at no additional charge.
Email – BestDomainPlace.com email works and is VERY inexpensive. Some customers have informed us that it's a bit inconvenient for them to have to "white list" every single person that wants to send them an email.