Preventing Domain Name Theft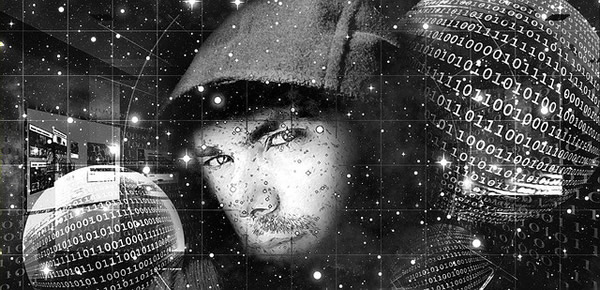 Preventing domain name theft, hacking, and hijacking is THE most important Internet-based action you can take to protect your business. Yes, I said "the" most important.
Think about this for a moment. If your website goes down, becomes a victim of malicious code, email gets locked up, or your shopping cart plugin becomes incompatible with a WordPress update, well, that's bad enough.
As long as you have control of your domain name, you can redirect it to another website, email server or even a new shopping cart in a matter of minutes.
When your domain name suddenly vanishes, though, your entire business comes to a screeching halt. Customers think you've gone out of business or wonder if you're on the way out thinking maybe you haven't paid your website hosting bill.
Domain Name Theft Kills Customer Trust
Frustration and mistrust builds in the minds of your customers as they see your domain name resolve, unexpectedly, to an adult-oriented website or a deceptive page trying to convince you your computer now has a virus.
Domain Name Theft Kills Google Search Positions
Domain names left unrescued experience downgrading of Google SERPs (Search Engine Results Positions) because all of those social posts and link building efforts you've made over the months or years are now pointing to a tarnished or non-existent domain name.
Stolen Domain Names are Usually Not Recovered
To make matters even worse, stolen domain names or those that have become deactivated or transferred due to the original owner not keeping up with renewal payments, or improper domain name registration to begin with, are typically not able to be recovered by their rightful owners and are lost forever.
Are YOU a Candidate for Domain Name Theft?
If you are someone who can't find your domain name login in less than 60 seconds, you are among the strongest of candidates for domain name theft. I ask this question to every new consulting or coaching client and can tell immediately if the person considers his or her domain name as the highest level of priority. Almost no one passes my 60-second test.
Isn't it odd, after all the years, after hearing all of the nightmare stories of domain name theft, fraud, and hijacking, how little emphasis is made on the importance of domain name security?
In another post about domain name registration tips, I mentioned, "If your website is the heart of your online presence, your domain name is your personna."
You can only have one true "personna" and you can work your entire career to develop that personna. Your domain name identifies that personna. Do everything in your power to protect it! You can't afford to minimize your domain name's protection.
Use These Steps to Protect Your Domain Name from Theft, Hijacking, and Fraud
Locate your domain name registrar – Login to be sure your current login credentials let you in to your account. If not, use the "Reset My Password" feature to have a change of password sent to your main email address on file. If you do NOT receive this email, call your domain name registrar company on the phone immediately!

Note: Many website hosting companies will lure you into their hosting program by offering you a so-called "free" domain name registration. Be very cautious of this marketing approach to winning your business! The website hosting company is almost always NOT the true domain name registrar. If your domain name is already registered through your website hosting company, take the time now before there is an emergency later (and there always is), to call your hosting company so that you can track down the actual domain name registrar. Once there, continue the process of logging in and following these steps.

Be sure you own your domain name – Once logged in, verify the account profile registrant, administrative, and technical contact details to be sure they are accurate. You, the business owner should be the official "registrant." Your designer, developer, virtual assistant or business partner should NOT be the main contact for your domain name.

Change your domain name registrar password to something very tough to crack – You might be amazed (or embarrassed) to hear how many times clients provide me with domain name account passwords such as 12345 or aaaaa or fluffy or fido. These are NOT secure passwords! A secure password must have a mixture of upper and lower case letters, along with numbers and characters. Flu$$yC@t!! is much more secure than fluffy, for example.

Lock-down your administrative email – Every domain name account has a primary email address that is assigned to the administrative contact. Hacking this email account is the easiest way for a hacker to get access to your domain name. So, take the extra precaution now to change your primary administration email login to a very difficult password to hack. In fact, you should make it so difficult to hack that you can't even remember it yourself! Instead, hand-write your email login in a notebook that's not tied to any password system or spreadsheet stored on your computer. In fact, lately, I've become a fan of not storing any important passwords online or on a computer. I have a bright red notebook full of literally thousands of passwords that never leaves my home office.

Hide your domain name ownership details – Once you've secured the basics, you can upgrade the protection level of your actual domain name. Domain name registrars give this process a variety of names, but the most universal seems to be "privatizing" your domain name. This add-on subscription service ranges between $10 and $100 per year additional, depending on the level of privatization you want to have. But, essentially, the goal is to hide your administrative email address, your name and contact information from public view.

Keep your logins to yourself – Once you have all of your services and passwords in place, be very stingy about giving your domain name logins to helpers. Be very sure you know a person well and trust them before providing them with your domain name account and password. Many of the domain name rescues I've been involved with originated from the business owner giving login credentials to help they've hired through Fiverr or Gigbucks or some other discount services site. Don't get me wrong. I've used several of those sites to hire help for many specific tasks and they're a great resource for vetting new helpers. I'm just suggesting that you might want to choose people more local to you, those on a higher trust level, to help with domain name related issues.

Avoid being misled – I saved this one for last. One of the most common ways I hear about people losing their domains to thieves is when they receive fake emails from their registrars (or from another registrar) seeking action like paying a renewal invoice or signing up for domain name protection. My first suggestion is to never follow a link in an email to pay for ANYTHING online unless you're completely sure of the source.

My second suggestion is this: Host your domain name at a low profile registrar like Best Domain Place.

Network Solutions, GoDaddy, NameCheap, 1&1, Name.com, are all big names in the domain name registration business. They're also big targets for hackers and domain name thieves.

BestDomainPlace.com is a domain name reseller account owned by my main company Here Next Year, which has been in business for 20+ years now. My clients know the only emails they have to pay attention to related to their domain names are those originating from Best Domain Place. There is a great security knowing that Best Domain Place is a name that is far too small for any hacker or domain name thief to go after.
Transferring Your Domain Name is Easy and Free!
Several of my domain name clients have transferred their GoDaddy and Network Solutions registered domain names to Best Domain Place for this very reason. They're just tired of the emails looking like they're coming from GoDaddy or Network Solutions attempting to lure them to wrongful domain name transfer or renewal payments. They love the fact that domain name transfer to this system is free! The only charge is for another year's worth of domain name usage.
Best Domain Place uses the same infrastructure as GoDaddy. So, even if something was to happen to my reseller account that I've operated for the past 12 years, your domain name(s) would roll over into GoDaddy's primary system. There's great comfort among my clients knowing that my little secret Best Domain Place protects them from domain name theft but is also backed by a solid domain name registrar giant such as GoDaddy.
I guess you could say that Best Domain Place is the best known, unknown, domain name registrar!
Nothing is More Important than Your Domain Name Security
To sum this up, protection of your company's primary domain name is the most important step you can take to start or expand your business. Thankfully, there are many safeguards you can take to protect your domain name from thieves and hackers as listed above.
Make protecting your domain name the top priority it deserves. Be sure you are the rightful owner of the domain name and take all the steps necessary so that you can rest easy knowing you've done all you can do toward the process of protecting your domain name from thieves.